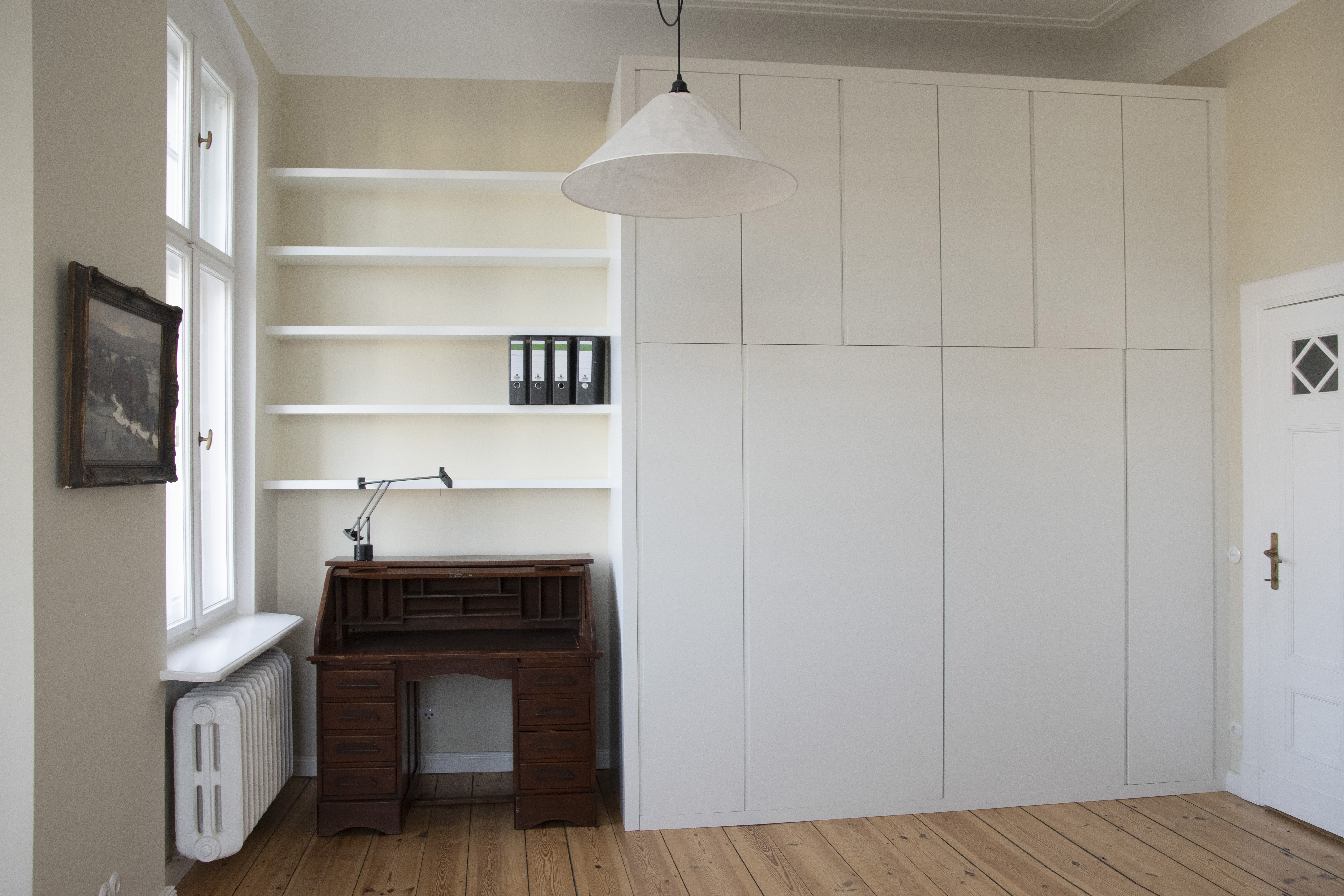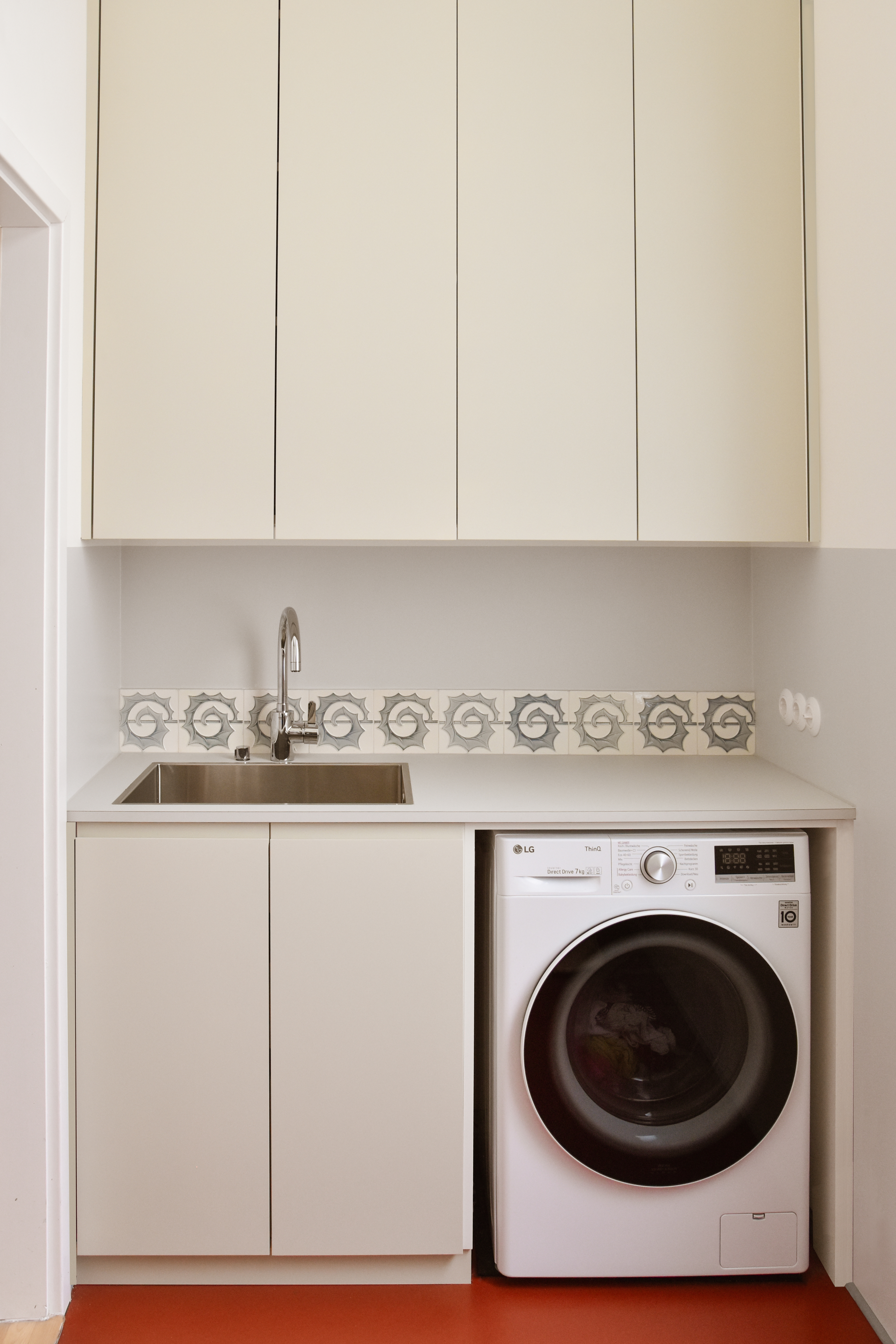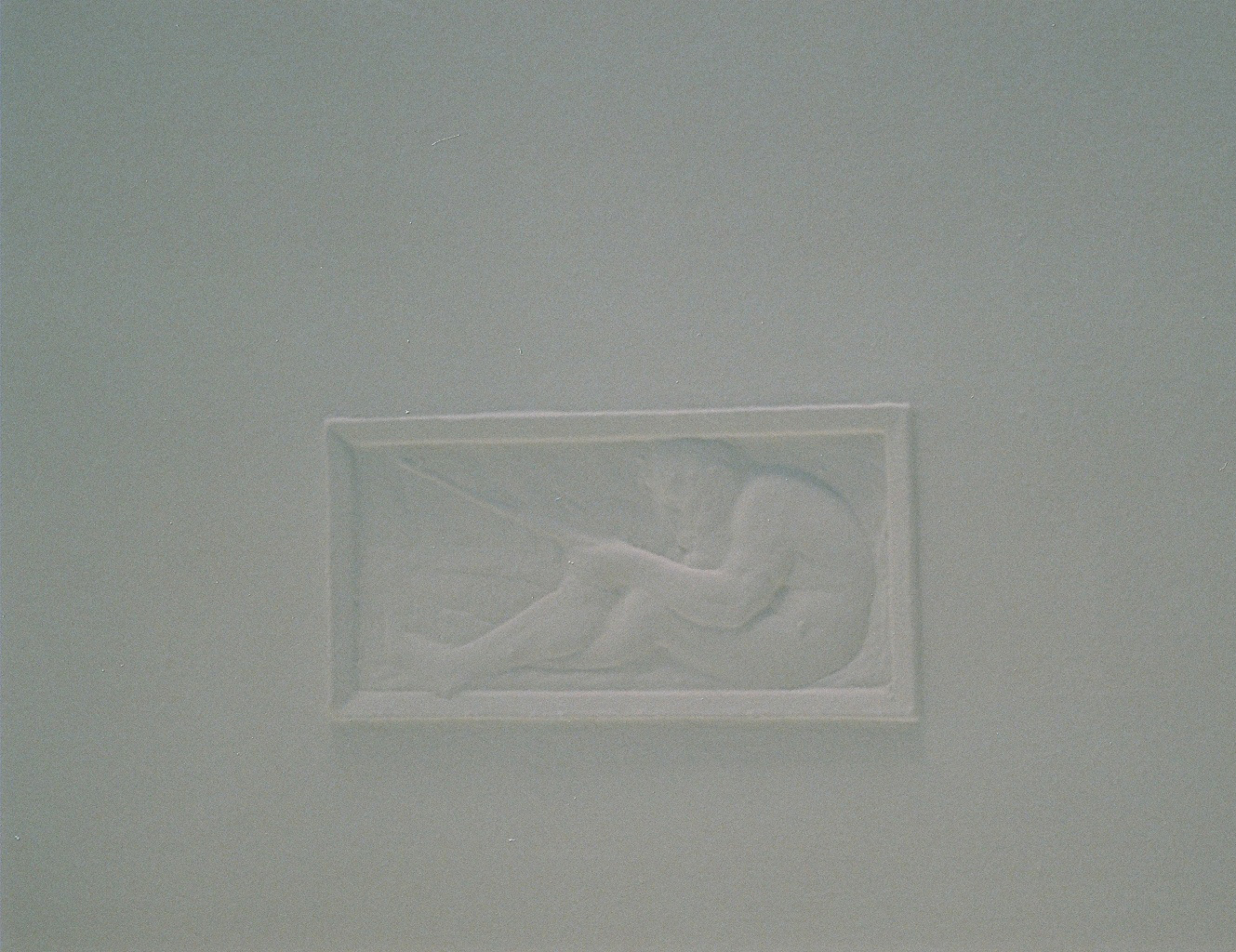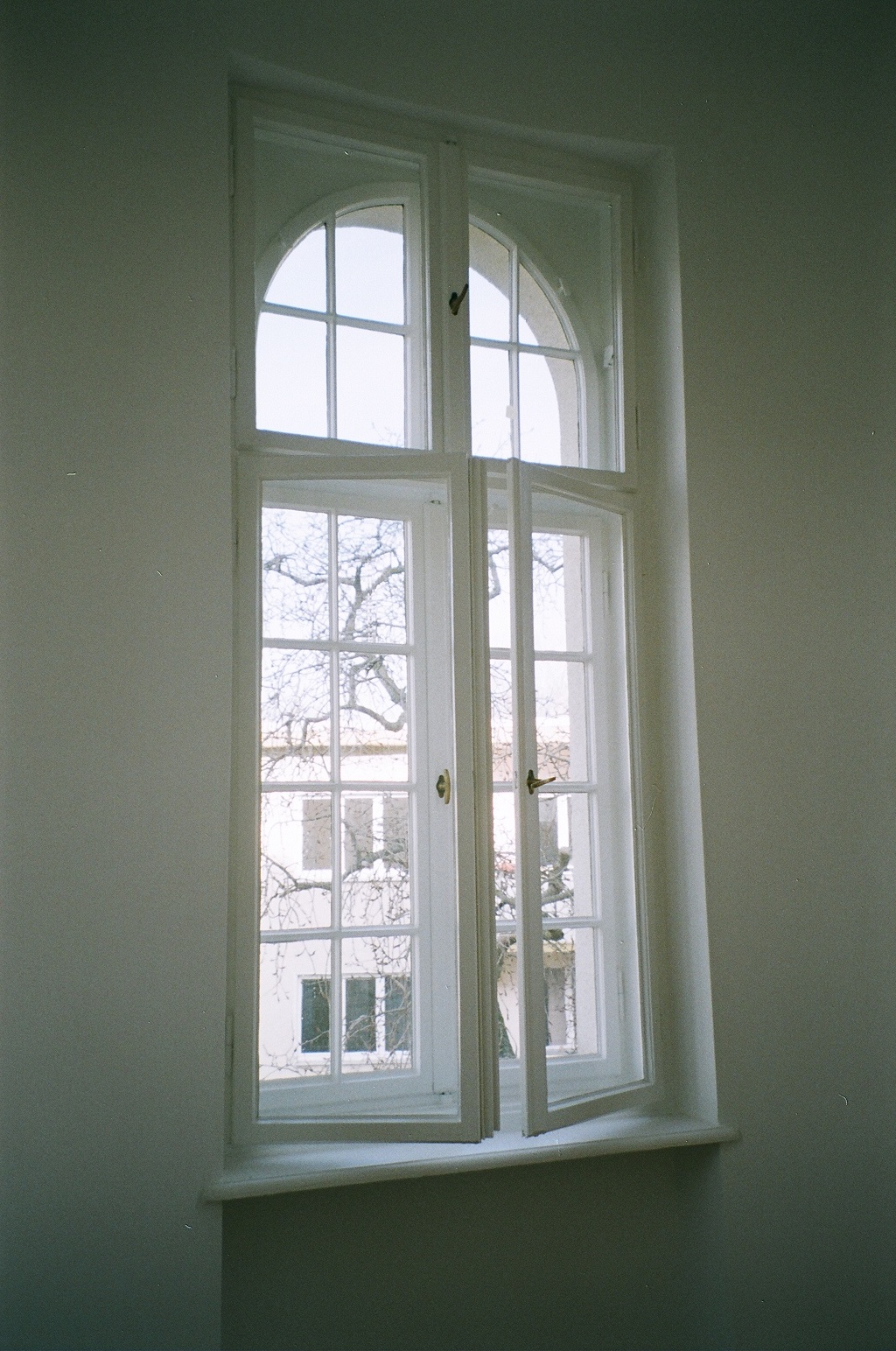 Refurbishment of an apartment, 190 sqm
Charlottenburg, Berlin DE, 2022
Charlottenburg is a residential design for Clare and Matthias. They asked us to refurbish their apartment
in West Berlin. The design rethinks privacy and common spaces where tenants can share a dinner in a large kitchen
and dining space, rest in the living room or go to a secluded library in Erkerzimmer.
We kept the bathroom and laundry room toned and modest, with details from 20 century.
We designed a full set of furniture and we tried to use minimal material means with maximum effect.